See Better - Protect More - Look Stylish
Introducing a range of stylish perscription sun glasses
from innovative brands such as Rodenstock, Bollé and Serengeti
Better night vision - less glare
Ziess drivesafe lenses for everyday use and night driving, be safer...
See Better - Protect More - Look Stylish
Introducing a range of stylish perscription sun glasses
from innovative brands such as Rodenstock, Bollé and Serengeti
Who We Are
The practice was established in 1978 by Alan & Linda Baverstock. Alan retired in 2006 and the practice was purchased by Simon & Louise Budd, both local optometrists. Linda continues to work in the practice part-time. We aim to provide a high standard of eye care offering private and NHS eye examinations and contact lens examinations.
To find out more about our individual team members have a look at our Biog's below…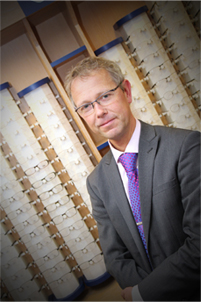 Simon Budd
I studied optometry at Bradford University and this is where Louise & I met. I qualified as an optometrist in 1989 and worked in a number of practices in the Midlands and South Cumbria before we bought the practice in 2006. In my spare time, I enjoy a challenge & participate in the Great North Swim with our son Ritchie & my brother Adrian. I have also undertaken a couple of triathlons and recently ran the Cardiff Half Marathon – who said anything about a mid-life crisis?!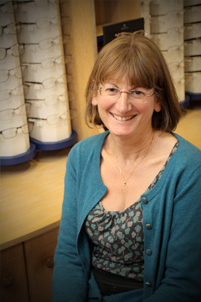 Louise Budd
Having our own practice gives us time to concentrate on our patients specific requirements and also provide something a bit different. I particularly enjoy providing coloured overlays & colorimetry to help patients with dyslexia and visual stress.
Outside of work, life tends to involve chasing around our 3 children, developing our garden & indulging my passion for cooking.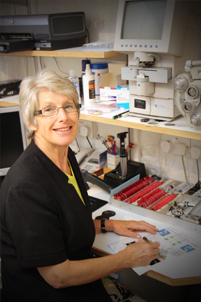 Linda Baverstock
Working part-time I now have more opportunities for fell & coastal walking, cycling & other activities.
But optics remains my first love and I am delighted that Simon, Louise & the team maintain the ethos of the practice – to allow time to deliver the best eyecare to every patient and, when needed, the best spectacle or contact lens solution for their individual lifestyle.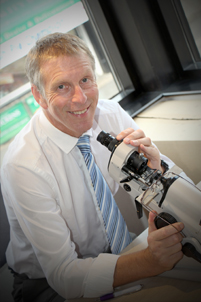 Keith Coxhill
I have been qualified as a dispensing optician for 30 years and I am also a supervisor for students like Sian who are training as dispensing opticians.
I like to think I give Simon something to aspire to with his sporting challenges! I coach football for Bare Rangers youth football team, playing tennis/badminton and recently completed a coast to coast 'Way of the Roses' cycling charity event.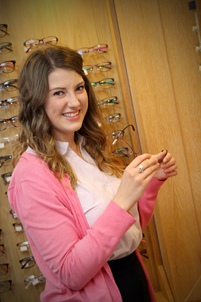 Sian Irvine
I am the newest member of the team, joining in 2012 as a receptionist having had a gap year in Austria.
I am now training as a dispensing optician, studying for my degree whilst working.
This gives me less time than I would like to enjoy playing ladies football and netball!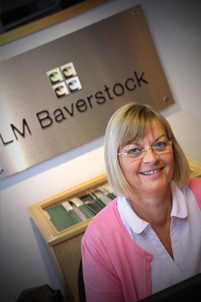 Heather Hartley
I have worked in the practice as optical receptionist since 1997.
I am married to Alan and we have 5 grandchildren.
When not at work, we enjoy going away to France & Portugal or to our static caravan. We also get very involved organising quiz and race nights.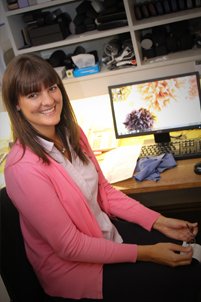 Bridget Cottam
I joined the practice in 2006 and I am responsible for frame and lens ordering and helping patients with frame selection.
A couple of years ago I bought a house with my partner, which we are busy working on.
In my spare time I enjoy baking and am renowned for my fantastic cake designs and face painting!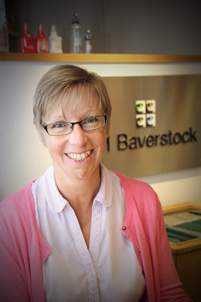 Andrea Malkin
I have worked in the practice since 2007 and work as an optical receptionist.
I have one son, Torin, who is a table tennis demon! and 2 dogs, Pasha & Freda.
When not at work, I enjoy walking my dogs, making felt and generally being creative.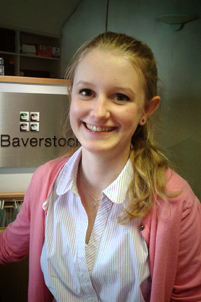 Olivia Budd
I work for my parents on Saturday mornings and occasionally in school holidays.
I am currently at QES, Kirkby Lonsdale and in my freetime I enjoy playing hockey, going to movies with my friends and playing the oboe in the Westmorland Youth Orchestra!

OUR products
As well as frames, lenses and contacts from quality brands, we also have the more unusual sunglasses and sports glasses.

SPECIALIST TECH
We are at the forefront of specialist treatments and equiptment to help provide you with the best possible service.

OUR Services
We provide comprehensive eye examinations and contact lens examinations for both NHS and private patients.
Address
LM Baverstock Opticians
The Square,
Milnthorpe,
Cumbria
LA7 7QJ
Telephone
015395 62633
Email